Lakefront Lakeview Homes for Sale
View all Lake Ray Hubbard Real Estate For Sale.
To schedule an appointment to see any of these properties:
Call 469-879-1301
---
Selling? Do you own a lake front or lake view home that you would like to sell or lease?
Become a featured property and take advantage of innovative marketing. (Marketing IS My Specialty!) Email Diane or call (469) 879-1301 for more information.
---
Brief Overview of Lake Ray Hubbard: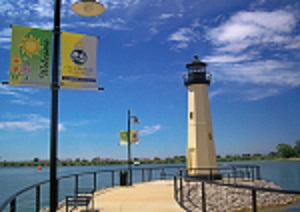 Lake Ray Hubbard has become one of the most popular destinations for waterfront lake living in the DFW area. Only 20 miles from downtown Dallas, people are finding out about all of the exciting things going on around this 22,745 acre body of water, with reasonable commute times to work with easy access to the George Bush Turnpike.
Prices are only going up on waterfront homes, but the good news is that with many of the lakefront home sites, you are now able to build a boat dock/house on the leaseback area, also known as the "takeline" of the lake with city approval. Rockwall, Heath, Rowlett and now Garlnad already have all of the city approvals needed as long as the homesite meets certain criteria. Each city has their own process for the 20 year leaseback, including initiation fee, annual fee, permits and so forth.
Unlike many of lakes around DFW that do not allow you to do this, Lake Ray Hubbard is becoming more attractive to those who really want to enjoy living on the lake.
Lake Ray Hubbard is excellent for fishing, boating, and is renowned for sailing. There are four marinas, three public boat ramps, a couple fun bars and restaurants, and a yacht club famous for sailing regattas.



The shore line is a mixture of residential, apartments, and commercial development. The Harbor, located in Rockwall TX is an innovative development that includes a 12-screen cinema, an upscale full service hotel (The Hilton),civic center, shops, restaurants, and offices. The City of Rockwall has constructed public boardwalks, fountains, plazas,

pedestrian walkways and other amenities so visitors can enjoy all that The Harbor has to offer (not to mention spectacular views!.) Don't miss the summer concerts by the lighthouse that you can also attend by coming on your personal boat.

In Garland, Bass Pro Shops is anchored on the on the south west shore of Lake Ray Hubbard near I-30, where you can get whatever you need to enjoy lake living. Exciting restaurants are located in this development as well.
If you are looking to move to this facinating area just outside of the Big "D", then give me a call and let's discuss your options. (469)-879-1301


Concerning the property links provided:
Information herein deemed reliable but not guaranteed. ---
Copyright: 2014 by North Texas Real Estate Info. Systems, Inc.



Lakefront, Waterfront, Lakeside, Lakeview, Waterview
Rockwall TX homes for sale * Heath TX homes for sale Royse City TX homes for sale * Rowlett TX homes for sale
Homes for sale * Lakefront Homes * Golf Homes * Horse Property * Condos * Townhomes * Acreage * Land * Lots * Waterfront * Lakeside * Lakeview

Lake Ray Hubbard Area Real Estate in TX : Rockwall, Heath, Royse City, Fate, Rowlett, Caddo Mills, Poetry, McLendon Chisholm, Quinlan, East & West Lake Tawakoni, Lake Lavon, Forney, Terrell, Dallas, Mesquite, Garland TX and surrounding areas.