Fate TX Homes for sale



View All Homes for sale in Fate, TX
Fate Tx Homes $250,000 and under
Fate Tx Homes $250,000 and over
Homes with Swimming Pool in Fate Tx
Horse Ranch Farm Property in Fate Tx
Luxury Homes in Fate Tx
New Construction in Fate Tx

Selling? Let me help: Free Market Analysis of your home
Buying? Let me search for you: Dream Home Finder
To schedule an appointment or more info:
Email me or call 469-879-1301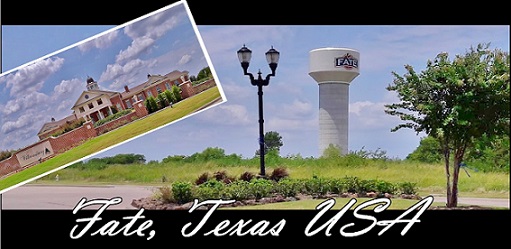 Could this be your fate? Fate Texas that is! Not too many know about this little town in Rockwall county in between Rockwall and Royse City right on Interstate 30.. Fate Tx is one of the fastest growing areas around the Dallas metroplex. Not just in population, but in size as well. Lots of existing and proposed new construction homes as well as some master planned developments involving residential and commercial / retail that are in the works. Don't be surprised if you start hearing the name "Fate Texas" more often!
Selling? Do you own a home in the Fate Tx area that you would like to sell or lease? Become a featured property and take advantage of innovative marketing.
Call (469) 879-1301 for more information.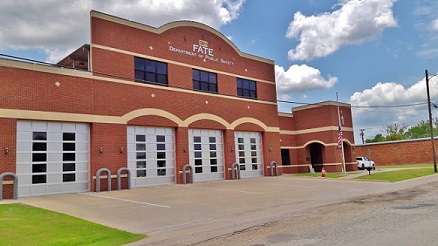 History of Fate, TX (taken from http://www.cityoffate.com)
"Old Fate" was located on FM 552 Rd. near MT Zion Cemetery. It was moved to the newly constructed railroad, at its present location. A small town existed there already and was knows as Barnes. It was named for the developer, W. T. Barnes.

Twenty-two real estate owners met on February 11, 1887, and drew up a document changing the name of the town from Barnes to Fate.

Like many towns, the origin of its name is debatable. Old timers and some of the signers of the document said it was named for G. W. Lafayette Peyton, whose wife called him "Fate". Lafayette was pronounced "La Fate." Others thought it was named for Lafayette Brown, whose wife called him "Fate", also.

Records from the Archives in Washington D. C. indicate that Harvey Peyton White sent the proposal for a post office and the permit was granted on June 16, 1880. Harvey Peyton White became the first Post Master.

The first rural mail route in Texas was operated from Fate, August 1, 1899. E. R. Ellis was the first carrier on this route.

In 1898 when the courthouse at Rockwall burned the proposal to move the county seat to Fate, a more centrally located area, was defeated by only 17 votes.

Fate became incorporated September 27, 1900, and was known as the smallest incorporated town in the smallest county in the largest state in the U. S. This, of course, was before Alaska.

The First State Bank of Fate was organized in 1920. During the Depression the state closed all banks in Texas. This was known as The Bank Holiday of 1933. The Fate bank was the first bank in Rockwall County allowed to reopen after this mandatory closing.

In 1950 Six men held a meeting for the purpose of establishing fresh drinking water from the new Lake Lavon. These men are honored in the naming of our new streets that we build. The City of Fate will continue to recognize the residents and business owners of our town in the past with this same honor. The new residents of Fate will have a part of the City's History with these street names.

This town sat for over 50 years enjoying the friendly atmosphere of knowing our neighbors. Today the City of Fate is at the cusp of change. The City has approved one of the largest developments in Rockwall County with over 5000 new homes. We have planned 4 Lane Divided Parkways where dirt roads exist today. As our small rural town near Dallas, Texas grows into an urban city, our goal is to preserve our destiny, which is "FATE". **TAKEN FROM : http://www.cityoffate.com