Homes for sale in Heath TX 75032 | Diane Lipps Your Heath Texas Real Estate Agent and Broker
Under $500,000
$500,000 +
View All Prices
With Swimming Pool in Heath Tx
Horse Property Equestrian Farm and Ranch in Heath Tx
Luxury Homes in Heath Tx
Condos | Town homes in Heath Tx
New Construction in Heath Tx

Selling? Let me help: Free Market Analysis of your home
Buying? Let me search for you: Dream Home Finder
To schedule an appointment or more info:
Email me or call 469-879-1301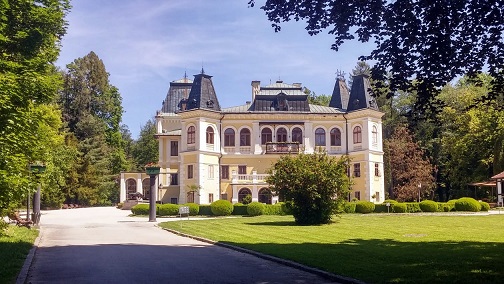 Heath Tx is located south of Rockwall along the south eastern shores of Lake Ray Hubbard. Heath has some of the most exquisite homes that all have their own uniqueness. Whether it is a waterfront estate, luxury ranch or lined up in some of the most coveted neighborhoods, homes for sale in Heath will not disappoint the most discerning of buyers.Heath Tx properties are located in Rockwall County and are in the Rockwall ISD. Local private schools are also nearby.
Heath also spotlights a popular community area called Terry Park. Here, the locals enjoy a boat launch as well as picnic areas with pavilion and play areas all overlooking the sunset viewing side of Lake Ray Hubbard.

Some of the popular subdivisions that you would find in Heath Texas are : Anchor Bay, Antigua Bay, Buffalo Creek, Candlelite Park, Carriage Hill, Cedar Glen Estates, Cedar Shores, Club Estates, Cobblestone Farms, Cove Ridge, Crestridge Estates, crystal Shores, Darr, Falcon Point, Hacendas Del Lago, Heath Crossing, Highlands of Heath, Hills of Buffalo Creek, Hillview, Kings Acres, Lafayette Landing, Meadowlake Farms, Lafayette Point, Meadowlake Farms, Le Chateau, Los Lomas, Mariah Bay, Meadowlake, Pecan Knoll, Rush Creek, Secluded Shores, Shepherds Glen, Stillwater Estates, Stoneleigh, Sunny Estates, Sunset Ridge, Terrabella, The Cedars, The Enclave, The Moraine, The Peninulsa, The Promontory, Twin View Estates, Villas of Heath, Wellington Ridge, Willow Springs, Windward Slope, Wyndemere, Yankee Creek, The Ridge, Heath Yacht and Golf Club
Are you ready to explore this wonderful area named Heath? Let me assist you with your next purchase in Heath, Tx where attention to detail matters.
Buy or sell your next home or property with Diane Lipps!
Contact Form or call (469) 879-1301
A little something about Heath, TX
HEATH, TEXAS. Heath is a quaint, tucked away area east of the Dallas and tips the southern edge of Rockwall Tx along the shores of Lake Ray Hubbard. John O Heath, who was one of the earliest settlers dating back to 1846, is who the town is named after. At that time it was know as Black Hill, which was describing the black soil that graced the plains of this area. This rich soil was prudent to the various farming endeavors in the area. Also in the timeline it was named Willow Springs after a nearby creek. Heath became the official name in 1886. It is part of Rockwall County.

In 1898, Heath furnished education in a single room school serving 56 eager students. Business in Heath mainly started from the cotton gins and the population had grown to 225. However, a major fire and then the Great Depression played a heavy toll on the decline of this town that had once had such a bright future. The school closed and they merged with Rockwall school district in 1950. During this time the population had shrunk to 50 citizens.

Not to be defeated, Heath's determination kept progressing as time pressed forward to a renewed horizon. During the late 1960's- early 1970's as Dallas began to grow and the development now known as Lake Ray Hubbard became a reality, Heath began reclaiming what was lost. Heath continued to farm in its rich soil, but also new commercial endeavors slowly kept Heath in a forward motion as they reaped from nearby growth. In 1980, the population had reached to almost 1,500. Now, nearly 40 years later, the 2018 estimated population is around 9,000. The growth is strong and Heath has become a favorite destination with some of the finest homes this side of Dallas. There is still some farmland left, commercial is growing more yet keeping it at bay since Rockwall is so close. Rockwall offers most all of the needed shopping, entertainment and dining for Heath residents.

Information independently researched. Help me keep it accurate, thank you... Diane Lipps




Selling? Let me help: Free Market Analysis of your home
Buying? Let me search for you: Dream Home Finder
Homes for sale * Lakefront Homes * Golf Homes * Horse Property * Condos * Townhomes * Acreage * Land * Lots * Waterfront * Lakeside * Lakeview Lake Ray Hubbard Area Real Estate in TX : Rockwall, Heath, Royse City, Fate, Rowlett, Caddo Mills, Poetry, McLendon Chisholm, Quinlan, East & West Lake Tawakoni, Lake Lavon, Forney, Terrell, Dallas, Mesquite, Garland TX and surrounding areas.