All homes in Sunnyvale Tx
Sunnyvale Tx Homes with Swimming Pool
Sunnyvale Tx Horse Property
Sunnyvale Tx Waterfront Property

To schedule an appointment or more info:
Email me or call 469-879-1301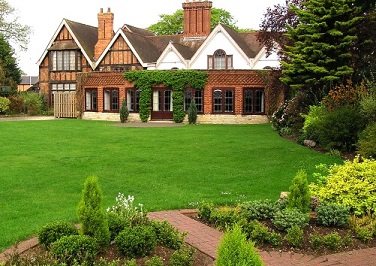 Sunnyvale Texas. How can you not like it here? Close commute to Dallas but live in an area that seems miles away. From the winding roads and homes that have character, you can get one with acreage or settle into a planned subdivision. Either way, you won't be disappointed! Let me help you find the perfect setting!
---
History of Sunnyvale Texas
SUNNYVALE, TEXAS. Sunnyvale is on U.S. Highway 80 between Mesquite and Garland twelve miles east of Dallas in far eastern Dallas County. The site is on about forty-five original land grants, the largest four being those of J. Johnson, P. Green, M. A. Freeman, and T. D. Coats. Sunnyvale was incorporated on February 26, 1953. The town incorporated the communities of New Hope, Tripp, Hattersville, and Long Creek. New Hope and Tripp each had several stores, a church, and a school at the time. The area of old New Hope along Beltline Road became Main Street in Sunnyvale, and in 1965 the old New Hope school served as the Sunnyvale town hall. By 1982 the building served as the city library. Around the time of incorporation Sunnyvale was named by the students of the Tripp-Long Creek school in a contest initiated by area officials. The students originally chose Sunnyville, but that name was already claimed by another community. Sunnyvale had a population of 1,000 and an industrial-equipment factory in 1958. By 1982 the population began to grow, and by 1991 the community had five construction-related industries and one drilling-equipment manufacturer. The population in 1990 was 2,228. On October 4, 1994, a 105-year-old landmark store, Lander's Mercantile-E. E. Kearney, Dealers in Everything, burned. In 2000 the population was 2,693.
BIBLIOGRAPHY:
Dallas Morning News, October 5, 1994. Dallas Times Herald, July 20, 1958, October 30, 1960. Daniel Hardy, Dallas County Historic Resource Survey (Dallas: Dallas County Historical Commission, 1982). Dennis Holder, "Don't Mess With Sunnyvale," D Magazine, September 1988. Vertical Files, Dolph Briscoe Center for American History, University of Texas at Austin.
Matthew Hayes Nall

*Taken from Handbook of Texas Online, s.v. "," www.tshaonline.org