Terrell TX homes for sale | Diane Lipps is your Terrell real estate broker / agent.

All homes for sale in Terrell, TX
Luxury Homes in Terrell Tx
New Construction in Terrell Tx
Horse Property in Terrell Tx
Land in Terrell Tx
Selling? Let me help: Free Market Analysis of your home
Buying? Let me search for you: Dream Home Finder

To schedule an appointment to see any of these properties:
Email or Call 469-879-1301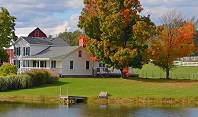 Looking to move to Terrell Tx? Mark your map on Terrell Texas! An area east of the Dallas area where you can still be in the country but not too far from the metroplex. From ranches, ranchettes, planned subdivisions and old town country charmers, there is something to suit you.
Buy or sell your next home or property with Diane Lipps,
your Terrell Texas real estate agent and broker!
Contact Form or call (469) 879-1301

Call (469) 879-1301 for more information.
---
History of Terrell TX
(also hometown of Eric Bishop a.k.a. Jamie Foxx)
TERRELL, TEXAS. Terrell is on U.S. Highway 80 and State highways 34 and 205, thirty miles east of Dallas in northern Kaufman County. One of the first settlers in the area was George Paschall, who arrived in 1848. When the Texas and Pacific Railway crossed North Texas in 1873, two enterprising Kaufman County citizens, C. C. Nash and John G. Moore, purchased 320 acres in the J. W. Cude survey and laid out streets and lots for business and home sites. Jasper Johnson became the first postmaster when the post office opened in 1873. The town was named in honor of Robert A. Terrell, a pioneer settler whose farm lay on its western edge. The community grew rapidly and was incorporated in 1875. By the mid-1880s it had a population of 3,000, served by two banks, two hotels, three flour mills, three cotton gins, three weekly newspapers, and nine churches. The North Texas Insane Asylum (now Terrell State Hospital) was opened in Terrell in 1885 to help relieve overcrowding at the state institution in Austin. By 1890 local businesses included a creamery, a canning factory, and an iron foundry; the town was also the shipping point for cattle, cotton, and timber raised in the area. In 1892 Edward Howland Robinson Green chose Terrell as the headquarters for the Texas Midland Railroad. During World War II, British pilots trained at what is now the municipal airport.
Private schools began operation in Terrell as early as 1874, and a public school system was in place by 1882. Robert A. Terrell's son-in-law, W. B. Toon, established Toon College in 1897 at the Terrell family homestead. The name was changed in 1901 to Terrell University School. This was replaced in 1904 by a Methodist institution called North Texas University School, which became Wesley College in 1909 and moved to Greenville in 1912. Texas Military College operated in Terrell from 1914 to 1949. Southwestern Christian College bought the site of Texas Military College and moved to Terrell from Fort Worth in 1950. In the 1980s a branch campus of Trinity Valley Junior College was also located in Terrell. The population of Terrell was 10,481 in 1941, 15,500 in 1970, and 13,953 in 1988. The town economy in the 1980s was based primarily on agricultural businesses and on manufacturing plants producing machine parts, clothing, and plastic goods. In 1990 the population of Terrell was 12,490. The population reached 13,606 in 2000.
*Taken from the Texas Handbook Online