McLendon Chisholm Homes for Sale & Real Estate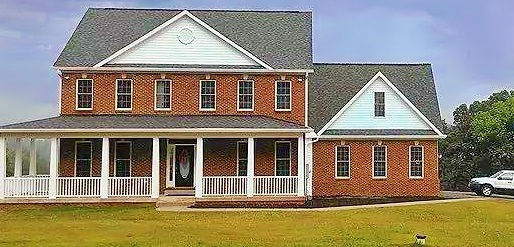 McLendon Chisholm Homes for Sale
View homes in McLendon Chisholm, TX

To schedule an appointment or more info:
Email me or call 469-879-1301

McLendon Chisholm, TX is located in the sought after county of Rockwall. From prestigious homes such as the ones in the Kingsbridge subdivision to ranches with acreage for your livestock, McLendon Chisholm has a lot of buyers scoping out the area. Right off of I30 and SH 205, it has convenience for commuters. McLendon Chisholm also is part of the Rockwall County School district. (buyer to always verify in case of rezoning)
Selling? Do you own a home in McLendon Chisholm that you would like to sell or lease? Become a featured property and take advantage of innovative marketing. Call (469) 879-1301 for more information.
---

Concerning the property links provided:
Information herein deemed reliable but not guaranteed. ---
Copyright: by North Texas Real Estate Info. Systems, Inc.


History of McLendon Chisholm TX
MCLENDON-CHISHOLM, TEXAS. McLendon-Chisholm is on State Highway 205 six miles southeast of Rockwall in south central Rockwall County. It began as two separate settlements, McLendon's and Chisholm, each of which was named for a prominent landowning family in the early 1850s. McLendon's was named for P. A. McLendon, a local landowner who about 1870 built a combination store, cotton gin, and blacksmith shop that remained in continuous operation until 1975. A schoolhouse and church were constructed at the same time. A post office was opened in 1880 and remained in operation until 1905. By 1896 the farm settlement had 150 residents and nine businesses. Throughout most of the twentieth century the population in McLendon remained at fifty, and the community maintained two businesses. Chisholm derived its name from Enoch Parson Chisholm, who settled on 200 acres in 1856, and from his brother, B. Frank Chisholm, a colonel in the Civil War.qv Enoch was not only a farmer and landowner, but a licensed preacher in the Methodist Episcopal Church, South, as well. He organized the Chisholm Methodist Church in his home in 1871 and by 1875 had constructed a small chapel, called Chisholm Chappell by the congregation, which was still standing in the 1980s. The community had two small school buildings, which were combined to form Berry Creek Academy in 1886. In 1898 this school had four rooms, four teachers, and 301 students; it was the second-largest school in the county. A Chisholm post office was opened in 1891 and remained in operation until 1905. The community's first store was built in 1890. The population was 102 in 1904, 200 in 1940, and 167 in 1968-69. Until the mid-1960s Chisholm supported a few businesses. On October 18, 1969, the two communities incorporated as McLendon-Chisholm. Afterward the town grew steadily, probably because of the overflow of nearby metropolitan areas. Its population increased from 150 in 1972-73 to 480 in the 1980s, and it supported several small businesses. In 1990 the population was 646. The population grew to 914 by 2000.
*Taken from Texas Handbook Online