Homes for sale in Royse City TX 75189 | Diane Lipps Your Royse City Texas Real Estate Broker / Agent
Under $250,000
Above $250,000
All Home Listings for sale in Royse City Tx
Homes With Acreage in Royse City Tx
With Swimming Pool in Royse City Tx
Horse Property Equestrian Farm and Ranch in Royse City Tx
Luxury Homes in Royse City Tx
New Construction in Royse City Tx
Land for sale in Royse City

To schedule an appointment or more info:
Email me or call 469-879-1301
Selling? Let me help: Free Market Analysis of your home
Buying? Let me search for you: Dream Home Finder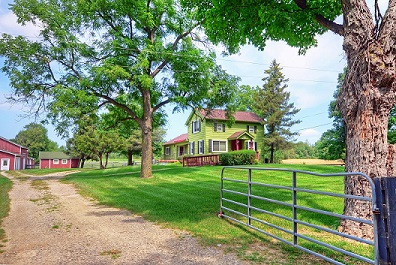 Royse City Texas is an up and coming area just east of Dallas along I30 and west of Greenville. Located in parts of 3 counties (Rockwall, Hunt & Collin), Royse City certainly has a lot of room for expansion. New commercial / retail sites are contributing to the growth and interest of this new frontier. You can still keep your cowboy boots on as there are ranches / farms where you can enjoy the peaceful country life. Or, you can settle in one of the many planned subdivisions all the while being close to shopping. Don't let this area pass you by without seeing what it has to offer!
Buy or sell your next home or property with Diane Lipps,
your Royse City Texas real estate agent | broker.
Contact Form or call (469) 879-1301

History of Royse City, Texas
ROYSE CITY, TEXAS. Royse City is on State Highway 66 five miles northeast of Rockwall in the northeastern corner of Rockwall County. It was named for G. B. Royse, who in 1886 platted the townsite and sold its first lots. People began settling in the area in 1885, when it became known that the Missouri, Kansas and Texas Railroad would be constructed through that part of the county. Many of the settlement's earliest residents and businesses were attracted from the nearby community of Fate, which the railroad had bypassed. The new community grew from the beginning. The first business, a general merchandise store, opened in December 1885 and was followed soon after by a variety of business houses, some of which were pulled on rollers from Fate. In 1886 a post office opened in Royse City. By 1890 the community had a population of 1,000, two cotton gins, a gristmill, and twenty businesses. It was first incorporated in 1891; this incorporation was voted out in 1902, only to be reinstated in 1906. In 1896 the number of businesses in the community stood at forty, and by 1898 local schools employed four teachers and registered 204 students. Considerable business in marketing, cotton trading, cottonseed oil manufacturing, and cotton ginning took place in the early twentieth century. By 1914 Royse City had a population of 1,300 and forty businesses. The population remained over 1,000 during the 1920s and 1930s, and in 1936 fifty-four businesses operated in the town. From 1950 to 1960 the population increased from 1,190 to 1,243, and the number of businesses declined from fifty-five to forty-five. By 1964 Royse City had decreased to a population of 1,100, but afterward grew to 1,535 in 1970, 1,566 in 1980, and 1,800 in 1988. The business community decreased in size between 1960 and 1970 but increased from forty businesses in 1980 to fifty-six in 1988. In 1990 the population was 2,206. The population was 2,957 in 2000.
*Taken from Texas Online Handbook
Selling? Let me help: Free Market Analysis of your home
Buying? Let me search for you: Dream Home Finder
Homes for sale * Lakefront Homes * Golf Homes * Horse Property * Condos * Townhomes * Acreage * Land * Lots * Waterfront * Lakeside * Lakeview Lake Ray Hubbard Area Real Estate in TX : Rockwall, Heath, Royse City, Fate, Rowlett, Caddo Mills, Poetry, McLendon Chisholm, Quinlan, East & West Lake Tawakoni, Lake Lavon, Forney, Terrell, Dallas, Mesquite, Garland TX and surrounding areas.